Event information
Tasting - The Crater Rim, Waipara

7:45 - 9:45 pm

Venue: Johnsonville Community Centre Hall, 30 Moorefield Rd, Johnsonville, Wellington 6037 - Directions 
Entry fee: Members $TBC Guests $TBC
Presenter: TBC

The Crater Rim Ltd is a family-owned boutique winery situated in the rolling hills of Waipara, in the South Island of New Zealand.  They grow, make and market limited quantities of terroir-specific wines produced from their own two vineyards and contracted sites in the Canterbury sub-regions of Waipara, Omihi and Banks Peninsula and in Central Otago. 
See all past club events dating from February 1985.
Member prize draw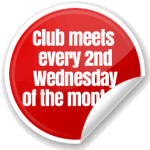 At each meeting, there is a members' prize draw, but you must be present to win. We also have a raffle draw each tasting with the prize of a bottle of wine. Purchase your tickets at the door and be in to win.
Drinking and driving
Members will be aware of the lowering of drink/drive limits from December 2014. If unsure read the Land Transport Amendment Act (no 2) 2014. We ask members to be conscious of these limits. For those driving, water and some food are provided or think about a designated driver, taxi, uber or dial-a-driver to get you home safely.
Wine bottle screw caps

Anne is collecting them to give to the Lions organised Kan Tabs for Kids. No food lids or beer tops, please. Save and bring them to the next monthly meeting.