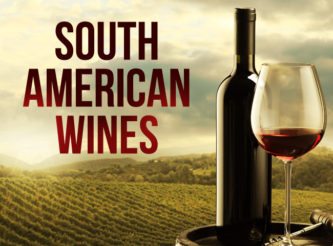 Another great night with some lovely South American wines tasted. Must also say thank you to the committee members who prepared food matches. The combination of food with the wines gave the evening an interesting perspective.
The wines tasted with food matches are repeated below:
2018 Vina Aquitina Rose (Chile)
2018 Casa Marin Cartagena Sauvignon Blanc (Chile) – South American Ceviche
2018 Tilia Mendoza Chardonnay (Argentina) – Brazilian Cinnamon 'Raindrop' Doughnuts
2018 Alamos Malbec (Argentina) – Argentinian Fried Bread
2015 Catena Alta Malbec (Argentina) – Red Wine Chorizo Bites
2012 Queulat Cabernet Sauvignon (Chile) – Brazilian Beef Croquettes
2014 Queulat Carménère (Chile) – Steak with a Chimichurri sauce

If anyone is interested in any of the recipes used on the night, let me or Wayne know. We can provide. May I just point out though, that if anyone believes it is only 5 minutes preparation time for the Argentinian Fried Bread, they are delusional.