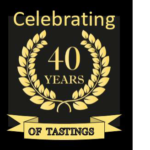 Without a doubt, this would be one of the most prestigious tastings in the 40 years of the club's existence.
And who better to present these wines, than one of our life members, Alan Evans.
Alan joined the club in 1987 and has held the roles of Editor [10 years] and President [8 years]. He was made a life member in 2010 and still attends our dinners and the occasional tasting.
He is also a Past President of the Magnum Society that was a Wellington-based wine group founded in 1972 and currently is the Cellar Master of the Tinakori branch of the international Beefsteak and Burgundy Club.
Alan's love of wine was a natural progression, he says, from an interest in ciders in the 1960s to the wines of Henderson in the mid-1970s. He has an extensive temperature-controlled cellar and over the years has developed a love of European wines which he augments with premium NZ and Australian varietals.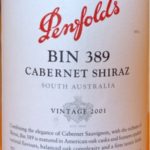 The committee approached Alan to see if he would be prepared to present some of his premium cellared wines as one of our marquee events to celebrate our 40 years of tastings and he has not disappointed. The following list of wines is stunning.
2016 Ogier Cote du Rhone White [Introductory wine]
2016 Askerne Semillon
Loire Chenin Blanc
2011 Penfolds 389 [from our own cellar]
2001 Penfolds 389
1991 Coleraine
2017 Troplong Mondot [St Emilion Grand Cru]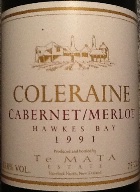 The '91 Coleraine was rated by a group of wine experts three years ago as the 5th best Coleraine ever made and is a personal favourite of John Buck, winemaker and Chairman of Te Mata Estate Winery. It was also rated by Geoff Kelly, alongside the 1987 Stonyridge Larose, as "one of the few great achievements in the first 26 years or so of cabernet and cabernet/merlot wine styles, in the modern phase of New Zealand viticulture".
And if that isn't enough to wet your taste buds, go and google our last wine.
As I said at the outset, this is a prestigious tasting of premium wines which I suspect, many of us have never tasted before. We are indeed lucky to have that opportunity this month.