AGM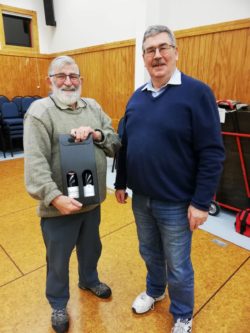 Last month we were finally able to hold the Club's AGM and it was well attended with 32  members and 1 guest present. If you would like to read the President's report, you will find this on the Club's website. Changes to note from the meeting:
Robin Semmens was farewelled from the Committee and as newsletter Editor,
although he stays in the Club
Evelyn Dawson is the new Editor of the Newsletter
Steve Eades is now not on the Committee either but is still managing the Club's website
Terry Friel joined the Committee.