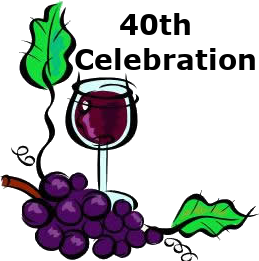 2020 is a very special year for our club. We will celebrate 40 years of activity and tastings as the year progresses. Because of special events being organised, you will note that this newsletter has a slightly different approach in that we are setting out activities for the first three months rather than one month at a time. I am sure that for many of you this is your favourite read but don't be alarmed, so much is happening that we will continue to come at you monthly.
Please find the proposed events for the year and a Payment Advice for the February meeting.
A very interesting start to the year and we intend to keep the pressure on throughout the year.
Cheers
Robin Semmens
Editor