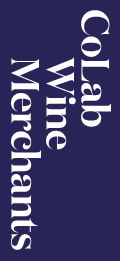 Members may recognise Simon's name. He presented to the club back in April 2018 but has recently moved to a new company in wine and spirit wholesaling, Colab Wine Merchants Limited.
This company is interesting in that its 2 principal shareholders are 2 well-known wineries:
But of equal importance to us, Colab also handles 3 South Australian brands:
As you can see, all 3 of these areas are in the state of South Australia which is one of the iconic new world wine regions and so we are really looking forward to tasting some great wines from this area.
More details next month.
News just in
CoLab is now presenting a range of European wines from their portfolio. The wines to be presented include:
Alpha Domus Collection Sauvignon Blanc, NZ
Vivanco White Rioja, Spain
Guerrieri Rizzardi Pinot Grigio IGP Veneto, Italy
Domaine Dupre Bourgogne Chardonnay, France
Vivanco Rioja Crianza, Spain
Vivanco Rioja Reserva, Spain
Chateau Mauciol Cotes du Rhone Villages Red, France