Presenter: Joelle Thomson – Writer, author, etc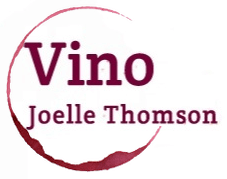 Our April tasting was a great success and certainly slightly different from other tastings, given the perspective of our presenter and her knowledge of wines in the current market.
Having someone of Joelle's experience was certainly a coup for the club and we would like to acknowledge Regional Wines contribution in making this event happen.
The committee will be approaching Regional to see if we can re-establish some permanent benefits for club members and we will advise further if and when this is finalised.
As for the wines themselves, I have already said earlier that I really enjoyed the Montepulciano. But given the number and cross-section of orders that Joelle took away with her, it's clear that all the wines were greatly appreciated.
Thank you, Joelle, for a very interesting tasting. Hopefully, we can arrange another tasting sometime in the future.
Wines tasted:
2009 Forrest The Valleys Riesling
Valformosa Cava Classic Brut NV
2015 Main Divide Waipara Riesling
2015 Ulisse Montepulciano, Italy
2015 Crater Rim Waipara Pinot Noir
2016 Alary Gerbaude Cotes du Rhone
2017 San Marzano Il Pumo Primitivo