Tasting review

It is always great to have Dan back to present. He never lets us down on the quality of the wines so this time it was the turn of Taylors Wines from Clare Valley, South Aussie.
Dan has moved on since he last presented at the club and is now the NZ Area Manager for Taylor Brown.
Dan starts to tell us the story of how TB started and it goes something like this. Ross Brown and Bill Taylor got together over a very long lunch. After considerable food, wine and debate, TB was the result. A collaboration of two families working together to promote their wines here in New Zealand only. Both are also the part of Aussies famous, 'First Families of Wine'. Much like our 'Family of Twelve'.

Back to the tasting.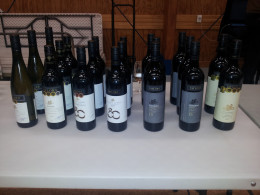 Not to be outdone the quaffer wine was a very sweet number from Brown Brothers, a 2014 Moscato/Sauvignon Blanc. A little fizz with a delightful rosehip and tropical perfume. I'd recommend serving it ice cold on a hot day.
Members were then treated to (my first equal wine of the night) a 2012 Taylors Estate Riesling. Straw yellow with a bready and intense lime bouquet. And as you'd expect from Clare Valley, bone dry, with a hint of sweetness reminiscent of dried apricots and a rich long finish. I give this 18/20. This was followed by five reds. The 80 Acres wines needed airing and was still tight after about 30 minutes.
Now we're at the pointy end.
Ever noticed the icon design on Taylors wines labels? It has a Jaraman, an Aboriginal term for seahorse, found in the limestones when the vineyard was first being prepared and now an iconic style well-known for its character and quality. The Cab/Sauv and Shiraz didn't disappoint. Strong fruit-driven flavours, rich intense mouthfeel with a lingering (for more) finish. I give these 16/20.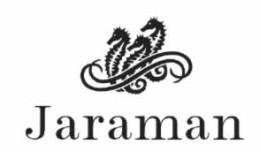 The star of the night had to be the St. Andrews Shiraz. This is a classic wine – distinctive and high-quality. Not only for its rich deep purple hue, it's smoky cedar and a dark 80% chocolate bouquet, and it's stewed plum, coffee and oaky mouthfeel, but the finish leaves everything to the imagination – warm, sensual, and persistent. I give this 18/20.
The only regret of the night, and as Dan highlighted, us Kiwi's don't drink much chardonnay from outside NZ. Come on let's change that because I for know the Aussies can produce fine quality chardy's.
Dan did a great job in representing this range of wines and the club wishes Dan and TB all the success they deserve.
Cheers, Steve