Montana using Australian wines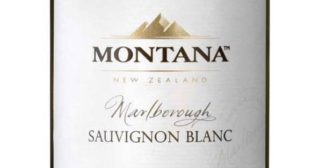 You may recall that in the last issue I raised the matter of Montana using Australian wines in some of their cheaper varietals. Those of you who watch TV1's Seven Sharp programme will have noted that this matter was canvassed last week. Once again elements of the mainstream media are lagging behind your newsletter in bringing these matters to your attention. I can only repeat, read the label fully. The origin of the wine will be mentioned.
Watering vines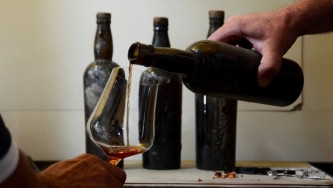 And if it is not enough that we were ahead with the Montana story, no sooner do we give Lansdowne some coverage in our Summer Romance tasting than the DomPost is in on the act.
Those of you who get the weekend paper may have noted John Saker's article in the "Your Weekend" magazine. John talks about the fact that not watering vines actually produces better wines. He highlights two wines, one being the Lansdowne Pinot Gris that we tasted in February.
To quote; "Since planting a vineyard with his son near Masterton more than a decade ago, Derek Hagar has never irrigated. This Pinot Gris is special, with fascinating Chablis-like characters, pear and minerally finish. It's dry with a gently viscous mouthfeel. Excellent value too."
You can still get it through me at under $20 a bottle if you hurry.
Cheers
Robin Semmens, Editor