Event information
Tasting - Artisan Winegrowers of Central Otago

7:45 - 9:45 pm

 Venue: Johnsonville Community Centre Hall, 30 Moorefield Rd, Johnsonville, Wellington 6037 – Directions.

Cost: Members $12, Guests $16

Presenter: Roberta Manell Montero, Errero

We will be tasting up to 10 wines but will reduce the quantity of each pour to take account. This should be an opportunity to explore a unique outlook on wine production. Come along and enjoy the night.

Points of note - Artisan Winegrowers of Central Otago

One hundred and thirty-three years of winegrowing experience
Eighteen different wines
Twenty-six hectares of vines
Twelve footprints in the vineyard
Six artisan winegrowers
One uncompromising commitment: Quality and integrity, above all else.

About

The Artisan Winegrowers of Central Otago (AWCO) is a modest group of like-minded friends who share a common interest and devotion to small batch, high-quality viticulture and winemaking that speak of a place and a person.

It's as much a story about the land, the aspect, the soil, the geology and the climate as it is the personality of the grower, their statutes, the decisions they make and the little part of them that finds a home in every bottle of wine.

These are one-man-bands; individuals or couples who you will find in the vineyard each morning, at the winery during the afternoon and fussing over paperwork and sales of an evening.

The crossover between passion and obsession is a fine line; a tightrope that each member playfully strides passionately along.
See all past club events dating from February 1985.
Member prize draw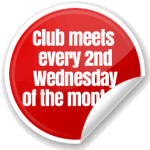 At each meeting, there is a members' prize draw, but you must be present to win. We also have a raffle draw each tasting with the prize of a bottle of wine. Purchase your tickets at the door and be in to win.
Drinking and driving
Members will be aware of the lowering of drink/drive limits from December 2014. If unsure read the Land Transport Amendment Act (no 2) 2014. We ask members to be conscious of these limits. For those driving, water and some food are provided or think about a designated driver, taxi, uber or dial-a-driver to get you home safely.
Wine bottle screw caps
Anne is collecting them to give to the Lions organised Kan Tabs for Kids. No food lids or beer tops, please. Save and bring them to the next monthly meeting.