Event information
Alexandra Basin Wine Growers 2014 New Release

1:00 - 4:00 pm

Where: Oliver's Gardens, 34 Sunderland Street, Clyde, Central Otago

Cost: $25.00 pp

Tickets and more information: From Trevor Deaker (Dunedin) – Cell: 027 222-3381, Sarah Hinton (Central Otago) – Cell: 027 436-7416, and from Central Gourmet Galleria, Clyde

Website: www.alexandrabasinwines.com

The Alexandra wine growing sub-region is still undiscovered by the majority of wine enthusiasts who enjoy Central Otago Pinot Noir, despite being the among pioneering districts. There are 25 wine producers making not only Pinot Noir but first-class aromatic whites and a host of other varieties and styles. The wines have their own style and add to the diversity of the Central Otago vignoble.

This is the sixth New Release Tasting for the Alexandra Basin Wine Growers where members will offer over 50 wines for tasting, most of them new releases. The ticket cost includes cheese and crackers, a branded tasting glass and tasting booklet with information about each vineyard.
See all past club events dating from February 1985.
Member prize draw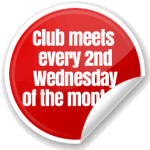 At each meeting, there is a members' prize draw, but you must be present to win. We also have a raffle draw each tasting with the prize of a bottle of wine. Purchase your tickets at the door and be in to win.
Drinking and driving
Members will be aware of the lowering of drink/drive limits from December 2014. If unsure read the Land Transport Amendment Act (no 2) 2014. We ask members to be conscious of these limits. For those driving, water and some food are provided or think about a designated driver, taxi, uber or dial-a-driver to get you home safely.
Wine bottle screw caps
Anne is collecting them to give to the Lions organised Kan Tabs for Kids. No food lids or beer tops, please. Save and bring them to the next monthly meeting.