Event information
Tasting - A Tour of Europe through wine

7:45 - 9:45 pm

Venue: Johnsonville Community Centre Hall, 30 Moorefield Rd, Johnsonville, Wellington 6037 - Directions 
Entry: Members $14 Guests $18
Presenter: Simon Bell and Craig O'Connell – Macvine International

As our season turns to Autumn so the northern part of the planet moves into spring and perhaps thoughts turn to touring and holidaying in Europe. We thought we would try the next best thing, a tour of Europe through wines. To assist us with this we have invited Simon Bell from Macvine International to be the tour leader. You may remember that in a previous life Simon presented for Ash Ridge a wee while back. Ash Ridge is part of the Macvine portfolio so he still represents them.

Simon began his journey in the industry as a 17-year-old in Central Otago at Black Ridge, it was there that I had an epiphany and decided that the wine industry could be the one for him. From there he worked his way over to Bannockburn, then to Blenheim to study Winemaking/Viticulture. It was in Blenheim that he found his passion lay more with the wine side of the industry rather than Viticulture. A trip north took him to sunny Napier to study Winemaking at EIT. He still calls Napier home and over recent years has been drawn from the production side across to the Sales side. We will give a little detail about Craig when it is available.

Simon has been with Macvine for almost a year now and is relishing the opportunity to learn about and introduce more people to the international wines in the portfolio. As Kiwis, we often spend most of our efforts "supporting local" and miss out on some amazing wines. He now gets to represent 51 wine brands from NZ and around the world.

The tour will include the following wines:

Andre Delorme Methode BDB (France)
Pazo Cilleiro Albarino (Spain)
Bernard Defaix 2015 Cote de Lechet Chablis (France)
Cantina Terlan Lagrein (Italy)
Dourthe No 1 Rouge (France)
Alpha Zeta "V" Valpolicella Ripaso Superiore (Italy)
1994 Burgermeister Lauer Drohner Hofberger Riesling (Germany)

What a selection, don't miss this one.
See all past club events dating from February 1985.
Member prize draw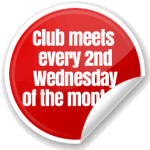 At each meeting, there is a members' prize draw, but you must be present to win. We also have a raffle draw each tasting with the prize of a bottle of wine. Purchase your tickets at the door and be in to win.
Drinking and driving
Members will be aware of the lowering of drink/drive limits from December 2014. If unsure read the Land Transport Amendment Act (no 2) 2014. We ask members to be conscious of these limits. For those driving, water and some food are provided or think about a designated driver, taxi, uber or dial-a-driver to get you home safely.
Wine bottle screw caps
Anne is collecting them to give to the Lions organised Kan Tabs for Kids. No food lids or beer tops, please. Save and bring them to the next monthly meeting.