Event information
Valli: Grant Taylor - The diversity of Otago & its sub-regions @ Kinross Cottages

Imagine sitting by the fire, enjoying world class wines matched with our seasonal trust the chef bistro menu, each wine's history and the story being told by the winemaker him or herself.  Winding down your evening in a natural outdoor hot tub surrounded by snow-capped mountains overlooking pinot noir vines in Gibbston, Queenstown finally returning to your own cottage in the vines.

Kinross Cottages along with our wine partners is offering five winemakers weekends over the coming months.

This includes 2 nights accommodation in a blissful studio cottage room (Friday & Saturday night - breakfast included)
Saturday 'Trust the Chef' evening- hosted & paired by one of our renowned wine partners
Free hot tub
Wine tasting session
Two unique interactive wine tasting sessions (45mins): Le Nez du Vin & The Perfect Pinot.

$890 per couple, for the weekend.

Limited spaces, book now.

If you have any questions please feel free to call or email the team or call 0800 131 101.
See all past club events dating from February 1985.
Member prize draw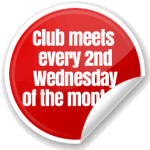 At each meeting, there is a members' prize draw, but you must be present to win. We also have a raffle draw each tasting with the prize of a bottle of wine. Purchase your tickets at the door and be in to win.
Drinking and driving
Members will be aware of the lowering of drink/drive limits from December 2014. If unsure read the Land Transport Amendment Act (no 2) 2014. We ask members to be conscious of these limits. For those driving, water and some food are provided or think about a designated driver, taxi, uber or dial-a-driver to get you home safely.
Wine bottle screw caps
Anne is collecting them to give to the Lions organised Kan Tabs for Kids. No food lids or beer tops, please. Save and bring them to the next monthly meeting.