Event information
Tasting - Hunter's

7:45 - 9:45 pm

Venue: Johnsonville Community Centre Hall, 30 Moorefield Rd, Johnsonville, Wellington 6037 – Directions.

Entry fee: Members $12, Guests $16

Presenter: Jane Hunter

Those of us who have the luxury (if you could call it such) to watch Paul Henry in the mornings will know that he has an occasional session on wines with Yvonne Lorkin. Yvonne is involved in many activities relating to the wine industry including some writing for the NZ Herald.  In an item last June she described the Hunters Riesling 2014 as follows

"It's easy to become a Riesling recruit without sending your wallet sideways. You'll find yourself ticking boxes all over the show. Green apple, check. Lime, check. Lemon verbena, check. Raindrops on hot rocks, check. Long, lean, stylish and elegant, if there were such a thing as Riesling royalty in Marlborough, Hunter's household would be the full polo team. Sniff, sip, savour."

The 2014 is not in our tasting come Wednesday, but the 2012 is.  Clearly, it will have benefitted from time in the bottle.  We are looking forward to the evening and anticipating a great turnout from members.  The presentation will include:

2016 Hunter's Pinot Gris
2012 Hunter's Riesling
2015 Hunter's Chardonnay
2016 Hunter's Sauvignon Blanc
2016 Hunter's Rose
2014 Hunter's Pinot Noir
2014 Hunter's Hukapapa Dessert Riesling 

Hunter's Wines have won more than 165 gold medals at national and international wine competitions, and we're still breaking new ground with new varietals, new wine-making techniques and consistently seeking the best for our wines.Still family-owned, we're nurturing the next generation of Hunter's winemakers ensuring we'll be around for years to come.

Through Jane's strong determination, together with the talents of Chief Winemaker Gary Duke and General Manager Peter Macdonald Hunter's original vineyard area has increased by 2.5 times its original size and the company's annual output has grown to around 75,000 cases of wine, nearly 80% of which is exported.
See all past club events dating from February 1985.
Member prize draw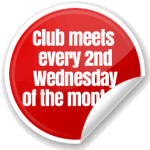 At each meeting, there is a members' prize draw, but you must be present to win. We also have a raffle draw each tasting with the prize of a bottle of wine. Purchase your tickets at the door and be in to win.
Drinking and driving
Members will be aware of the lowering of drink/drive limits from December 2014. If unsure read the Land Transport Amendment Act (no 2) 2014. We ask members to be conscious of these limits. For those driving, water and some food are provided or think about a designated driver, taxi, uber or dial-a-driver to get you home safely.
Wine bottle screw caps
Anne is collecting them to give to the Lions organised Kan Tabs for Kids. No food lids or beer tops, please. Save and bring them to the next monthly meeting.