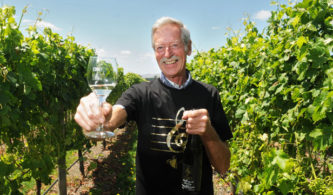 As mentioned in September, the trip we had to postpone earlier this year is back on for Saturday, 13 February next year and it promises to be a great day.
To enable us to finalise the arrangements and ensure we have a big enough bus, we now need all members to read the following and then email Wayne to confirm your status for the new date.
The club is holding the payments of most of those members who'd committed to going this year (ie, those who didn't request a refund) and of course, we welcome other members who are now in a position to join the trip.
So please email Wayne by Friday, 11 December, and advise him of one of the following options, along with all applicable names.
I/we booked and paid for the March trip and will also be coming in February 2021.
I/we booked and paid for the March trip but are unable to come in February 2021 so would ask you to arrange a refund.
I/we were not on the list for the March trip but would now like to be added.
I/we were not on the list for the March trip and will not be attending in February 2021.
Please note that if you are C, you will also need to deposit $75 into the club's bank account 06 0541 0056031 00 before 24 December.
We plan to follow the same timetable as we'd planned for last March to save you searching your inboxes. This document is just to refresh your memory – we'll update it closer to the date when the train times for that period are confirmed. It's also likely that we'll be visiting a different winery to Palliser, as they are now focusing on their new restaurant, rather than tastings. Details to follow.
| | | |
| --- | --- | --- |
| Palliser Estate | Grave Wines | alana wines |
Come along for a fun day and help wrap up the club's 40th birthday celebrations in style!