Gerald Rillstone, Independent Hearld | Thursday, September 17, 2020
What better way to celebrate four decades of tasting great wine than to have Wellingtons best-known champion of the grape present a special selection from his own cellar.
And that's what they did to celebrate the 40th birthday of the Cellar Club in Johnsonville with Alan Evans presenting a range of wines from his own collection.
It was, some say, one of the most prestigious tastings in the 40 years of the club's existence.
Alan joined the club in 1987 and has held the roles of Editor 10 years and President 8 years and was made a life member in 2010 and still attends the dinners and the occasional tasting.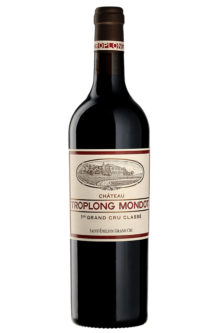 He is also a Past President of the Magnum Society that was a Wellington-based wine group founded in 1972. "We buy wines that we will be drinking in about ten years time or whatever the drinking window is he says which is a lot of fun and a bit of a gamble too," Alan says.
"We have tastings going up to around 2034."
He is also the cellar master for the Tinakori branch of the International Beef Steak and Burgundy Club.
Alan's love of wine was a natural progression, he says, from an interest in ciders in the 1960s to the wines of Henderson in the mid-1970s. He has an extensive temperature-controlled cellar and over the years has developed a love of European wines which he augments with premium NZ and Australian varietals.
He says these days he has the luxury of having access to a plethora of online reviews so he has a fair idea of what a wine is going to be like before he tastes it.
"I do a lot of reading about what's new and what to expect from the wine and I am not as surprised as I used to be but there are still surprises," he says.
Alan says the Troplong Mondot they were tasting for the celebration, according to reviews, is best consumed around 2020 to 2022 and he has tried it and it is perfect.