By Jordan McOnie | August 31st, 2015
Orsini's was a benchmark for fine dining not only in Wellington but throughout the nation. Littlejohn brought together the best of restaurant history from white-gloved waiters in dinner suits and silver candlesticks to serving celebrities and surviving the 1918-1989 Liquor Law. The history and story of Orsini's is a gem in the crown of Cuba Street Character.
A word from the owner
Tradition meant that the front door was always locked at Orsini's restaurant. On ringing the bell, patrons and visitors would be welcomed and ushered inside.
Celebrity and fame
The restaurant was well known and we had many famous guests. Their names are recorded in our visitor's book and include, among others, Danny Kaye and Alfred Hitchcock.
At the time of Danny Kaye's visit to Wellington, he was a roving ambassador for the United Nations International Children's Emergency Fund (UNICEF). He confided in us that he'd always wanted to wait on tables. After some quick tuition, he set about serving a table – until the unsuspecting diners suddenly realised the true identity of their celebrity waiter!
Liquor and law
Orsini's was at the forefront of the push to get liquor laws changed to allow restaurants to serve wine and liqueurs with meals. The locked door gave us the opportunity to prepare for the regular raids of the police as they tried to enforce non-drinking regulations.
Bottles were hidden and the customers protected, but there were a couple of nights when the police visited repeatedly, every hour or two, with several policemen marching through the restaurant looking for the evidence. It wasn't good for business.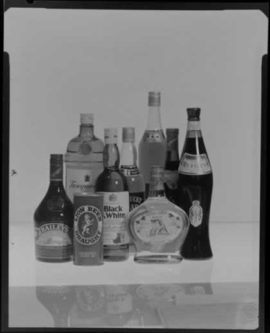 On one occasion the police returned unexpectedly and a good customer from London was caught with a glass of cognac in his hand. He gave a false name, that of Antony Armstrong-Jones, the Earl of Snowden, a well-known English photographer and the husband of Princess Margaret. Deftly we distracted the police and switched the incriminating evidence to a glass of coke, and he was spared any further repercussions.
We always looked after our customers.