A love affair with wine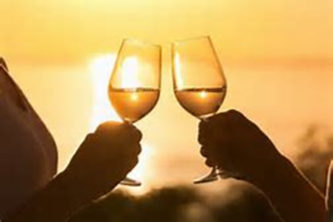 Our summer has been truly magnificent this year and so was this tasting. What better way to celebrate Valentines Day than through "a love affair with wine". The committee has thanked the presenters for this tasting and for their preparation that went into their offering. It was a varied line up with both well-known wines and boutique wines. Each presentation offered a different slant on what was presented. It appears that a bit different is popular with our members. The only issue was with the pacing of the evening as there was not much space between each presentation. It was a great night with the chocolate being a highlight. Feedback from the attendees has been very positive.
Just to repeat the selection went something like this.
Quaffer – Pol Remy – Wayne
Aotea Sparkling Wine – Wayne
Landsdowne Pinot Gris – Robin
Spy Valley Gewürztraminer – Anne
Fickle Mistress Pinot Rose – Murray
Clearview Blush – Jenny
Dorrien Estate Lockwood Smith Sparkling Shiraz – Steve