Grandchildren are a blessing
Hi to all. Having grandchildren in Sydney is a blessing, but it can be frustrating when I have to miss yet another great night with the Cellar Club. Sorry that I cannot join you for what is going to be a very enjoyable festive tasting. I am looking forward to hearing how it all goes.
California fires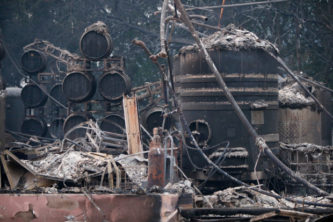 Note the report in "In the News" about the recent fires in California, provided by Evelyn Dawson who was in the region earlier in the year. It would seem that the area will take some time to recover from the effects of these devastating fires. We wish them luck and success in the recovery process.
Cheers
Robin Semmens, Editor