June is always a challenging month for arranging a wine tasting as the weather can be adverse and once we get home, often means that we can be reluctant to leave again. Last month's tasting was like that with a really unpleasant Wellington day.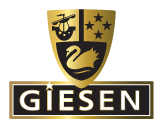 Still, 28 hearty souls made it to our tasting that night and were rewarded with an excellent presentation from Richard Macdonald. Richard's knowledge of Giesen and their product was insightful as he led us through 3 whites, 3 reds and a Rose.
This Rose was delightful, even on a cold wintery night with good fruit and a soft lingering taste. Interestingly it was also the wine most ordered on the night. Other wines enjoyed, if the orders are anything to go by, were the 2014 Brothers Gewürztraminer and 2013 Brothers Pinot Noir. This latter wine also provided a reminder that Marlborough vineyards with a touch of age are now beginning to provide pinots that a real value for money as their quality begins to match their cousins from Martinborough and Central Otago.
Another wine to surprise on the night was the Organic Sauvignon Blanc that was used as our meet and greet wine. This had great fruit flavour without that aggressive grassy nose that many other SBs from this region often have, well to me anyway, and consequently, I very much enjoyed it as our starter for the evening.
The whites ended with the much celebrated 2014 Fuder Clayvin Chardonnay. Fuder, refers to the type of barrel used. It's much larger than what we normally see in NZ and its purpose to evolve the texture of the wine without overpowering it with oak. It certainly did this for me and with its full body and slightly citrus notes, it was a wine that I had been really looking forward to tasting, given it had won Elite Gold at the 2016 Air NZ Wine Awards. The only disappointment was that I could not afford the $50 order form cost, despite its discounted value, as I decided to purchase the 2012 Eight Songs Shiraz instead.

Giesens are also the NZ agent for a small range of Peter Lehman reds. Richard ended our tasting with two of these, the 2014 Hills & Valley Shiraz and the 2012 Eight Songs Shiraz. The latter, if I'm not wrong, was probably the most expensive Shiraz the club has tasted, although last year's 2013 Elderton Neil Ashmead Grand Tourer Shiraz did come close.
The 2012 Eight Songs was named after one of Peter Lehman's favourite vocal ensemble musical works, loved for its soft harmonies. Apparently, this inspired Peter Lehman to emulate that artistry in a wine and it has resulted in a very soft stylish wine that is quite foreboding with its very black core, yet elegant with its lovely integration of mocha chocolate and dark plum characteristics.
A great tasting from Richard Macdonald and one that I think many would be sad that they missed.