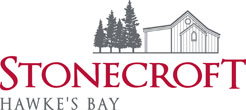 A note from our friends at Stonecroft who last visited March 2012. Let us know if it's about time you want them back.
Hi,
Welcome to our new form of newsletter. We understand that some of you have been missing out on our emails which is upsetting for us (but has probably gone unnoticed at your end). Hopefully this new system will work better for everyone…
In case you are one of those who has not been kept up-to-date (and otherwise apologies for duplicating), here are a few highlights from the last couple of months: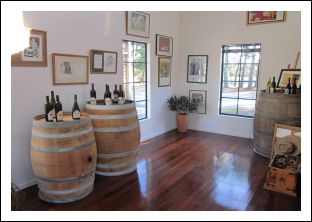 We recently released our 2015 Old Vine Chardonnay, see here for details.
Our 2014 reds have been getting some excellent reviews, including 5 stars from Bob Campbell for our Ruhanui, Cabernet Sauvignon, Reserve Syrah and The Original Syrah.
Supply of our Undressed Syrah and Chardonnay is now running low.
Dr. Gerald Atkinson has written an interesting piece on the origins of Syrah in NZ and how it was first planted at Stonecroft.
The cellar door will be open for Queen's Birthday weekend and we will then be closed until spring, but please contact us if you would like to visit over the winter or you can purchase through our Online Shop.
If you do have any problems with this email format, please let us know.
Kind regards
Andria and Dermot