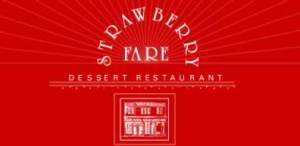 The Door price for this event will be $50 per head.
This is the last time you are likely to have a great night out at this price. That's because the club is subsidising each meal and the pre-dinner bubbles.
Bubbles will be provided upon arrival and maybe a sticky later.
Start time is 7 for seating at 7:30pm, 10 December.
So show your support by filling out the payment advice form and either pay online or bring the form with you when you come to the November tasting. Looking forward to a good attendance.
Your committee very much appreciate Strawberry Fare coming to the rescue after other arrangements fell through.
Starter
Breads and spreads
Mains
Lamb Shank
With a rich puttanesca sauce, potato mash and honey glazed carrots (gf)
Porterhouse Steak
Served medium rare with potato rosti, Portobello mushroom, blue cheese, horseradish cream and port jus (gf)
Chicken Breast
Pan seared then roasted served with sweet corn puree, potato gnocchi and toasted grana padano
Manuka Smoked Salmon Fillet
Served with a salad of gourmet potato, fennel, green apple and mayonnaise accompanied by a fire roasted capsicum sauce (gf)
Potato Gnocchi
In a Portobello mushroom cream sauce with grana padano
Desserts
Your choice from Strawberry Fare's amazing selection of desserts