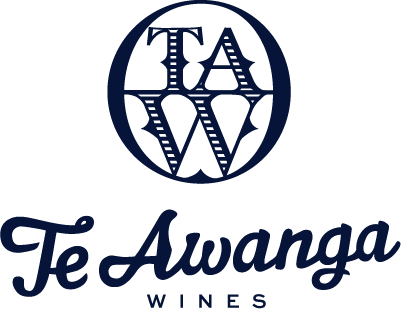 Date: Wednesday 10 September 2014
Time: 7:45 – 9:45 pm
Venue: Johnsonville Community Centre Hall, 30 Moorefield Rd, Johnsonville, Wellington 6037 – Directions.
Cost: Members $10 Guests $14
Presenter: Jason (Jase) Pearce (Central and Lower North Island Sales and Marketing for RM Wines and a Master Sommelier level 1)
Details: We have secured a future star for this tasting – guess which one?
Quaffer: Quarter Acre Sauvignon Blanc
A bit about Jase
Jase comes from over 15 years in the Wellington Hospitality industry, where he built and managed bars and restaurants, including St Johns Bar and The Occidental.
While living and working in in Wellington Jase gained a passion for wine and achieved the distinction of Master Sommelier level 1.
On moving to Hawkes Bay, with a view to expanding his wine knowledge and a change of lifestyle, Jase contacted Rod McDonald who offered him a job in the prestigious position of cellar rat in the winery.
Jase worked through the fantastic 2013 vintage and continues to lend a hand in the winery when he's not working in his usual role in sales and marketing for Rod McDonald wines covering the Central and Lower North Island.
Tasting review
Jase started the night with an apology from Rod. Rod was in China with a delegation promoting the virtues of Hawkes Bay's fine vintners, vigneron's and négociants. Johnsonville – China; I know what I'd choose too.
After being introduced by our President Anne, Jase launched into the RM Wines philosophy of making wines that promise to deliver great drinking from release right through to giving it time to develop.
Extremely passionate about the RM wines, Jase talked about his own experiences in the winery where he still spends a day a week keeping his hand in the production side. I think this makes for a marketer that knows the wines instinctively, and that instinctiveness comes across.
Jase highlighted just how well respected and in demand Rod is. From winemaker at Vidals where Rod became New Zealand Winemaker of the year in 2006 to making not only his own wines but wines for more than 10 other labels, Rod has developed a cult following.
Jase was right on the money with the wines for the night. The wines selected are a tribute to the winemaker and his team. There was the strong RM distinction of flavour and character in each varietal when you compared it with similar type wines from other winemakers.
Some wines you may not associate right away (Sauv. Blanc and Viognier) but at least you'd know it was better than just a good drop; they were exceptional. Each left you feeling a sample was never going to be enough; hence Jase left enough order forms for each person on your table.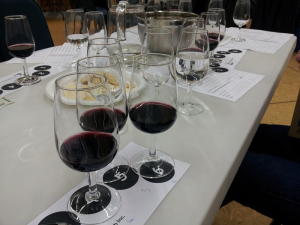 It was hard to pick just one white or red as each wine was distinctive. The highlights for me were the Viognier and Trademark Syrah. The Viognier baked apricot on the nose, rich tropical flavour of pineapple and mango with a long warm spicy finish. The Trademark was simply elegant; reminds me of a lightly spiced plum cake on the nose with a rich mouth feel of dark ripe plums and baked cherry pie with plain yoghurt. The finish was a little tight and sharp so I know I'll enjoy it in another 10 – 15 years.
Tip: If you can get it, the 2012 Blanket Hills Syrah is the best value Syrah around. Stock up on it before it all goes.
Cheers Jase … and Rod and the team.