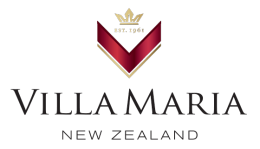 (With Villa Maria coming next month this item might be timely)
It was a successful evening for Villa Maria at last week's New Zealand Winegrowers Romeo Bragato Wine Awards held in Marlborough, winning six gold medals with Villa Maria's Hawkes Bay Assistant Vineyard Manager Paul Robinson collecting the trophy for New Zealand's Young Viticulturist of the Year. One of five finalists, Paul was thrilled with his award, "This is my fourth attempt at the title and it feels great to be the winner."
Placing strong emphasis on viticulture, this is the second time Villa Maria has had a winner take the title. Paul made special thanks to Villa Maria for the opportunities that have been presented during his seven years with the company.
The Young Viticulturist of the Year competition was founded in 2006 and attracts a high calibre of entrants from throughout the country and is recognised within the wine industry as the leading accomplishment for young viticulturists to aspire to and achieve, celebrating the young talent in each wine region.
The contestants showcased their practical skills throughout the competition with the final challenge, a topical speech. Fronting a crowd of 400, Paul confidently spoke about water management in Hawkes Bay's famous Gimblett Gravels Wine Growing District, and he goes onto compete in the Young Horticulturist of the Year competition in November.
Emma Taylor, National Coordinator for the Young Viticulturist Competition said, "This year's event was particularly tough with a very high standard of competitors."
The annual Bragato Wine Awards celebrate the effort and passion from viticulturists and vineyard management throughout New Zealand. The six gold medals Villa Maria collected are the result of a true culmination between viticulture and winemaking to consistently produce quality wines.
GOLD MEDALS AWARDED
Villa Maria Single Vineyard Chardonnay Keltern 2013
Villa Maria Single Vineyard Chardonnay Taylors Pass 2013
Villa Maria Reserve Marlborough Noble Riesling 2012
Villa Maria Reserve Marlborough Noble Semillon 2011
Villa Maria Single Vineyard Seddon Pinot Noir 2012
Villa Maria Reserve Hawkes Bay Gimblett Gravels Syrah 2012