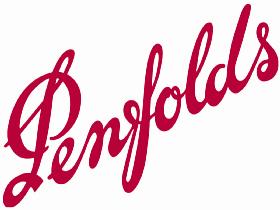 Date: Wednesday 9 April, 2014
Time: 7.45 for 8 pm start
Venue: Johnsonville Community Centre Hall, 30 Moorefield Rd, Johnsonville, Wellington 6037 – Directions
Cost: Members: $14, Guests: $18
Presenter: Dan Baldock, TWE Global
Details: 
Treasury Wine Estates are distributors for Penfolds. They are a unique global wine company with a leading international portfolio of new world wines. From the establishment of Australia's Penfolds in the mid 1840s to the 1876 founding of Beringer Vineyards, a winemaking legacy has been created. Our five foundation brands form the base of our passion for wine and are some of the most recognised and awarded wines in the world: Beringer Vineyards, Lindeman's, Penfolds, Rosemount Estate and Wolf Blass.
Dan works with Treasury and presented to the Club the last time we had a Penfolds tasting. Your Club has had the forethought to cellar some of the Penfolds Bin Range and this allows us to have a comparative tasting with current wines and some that have been cellared for at least 10 years. The wines included:
Quaffer – Trinity Hill Chardonnay/Viognier 2008
Bin 9 Cabernet Sauvignon (2012)
Bin 128 Coonawarra Shiraz (2000 and 2012)
Bin 138 Barossa GMS (2003 and 2012)
Bin 389 Cabernet Shiraz (2002 and 2011)
May be a different year for the current range but sit back and enjoy, this will be a great evening but we concede it is primarily for those who enjoy good reds. Looking forward to a good turnout.
About Penfolds Bin release
In the wineries 170th year, Penfolds is proud to release the 2014 Bin Series. Featuring 12 expressions, the Bin Series displays the benefits of the multi-regional blending and stylised winemaking philosophy, which Penfolds has upheld since 1844. Released annually, this year's collection celebrates the anniversary releases for two coveted Bins, together with the debut of an inaugural release – 2012 Bin 9 Cabernet Sauvignon, which displays ripe, bold flavours and highlights the art of multi-regional blending.
"The continued evolution of our Bin Series wines are a credit to the craftsmanship of the winemaking and viticulture teams," says Chief Winemaker, Peter Gago.
"The climatic conditions prevailing across the three vintages of this release, 2011/2012/2013 couldn't be any more different, and yet the Penfolds approach has delivered this offer of traditional Bins that are true to both style and expectation."
Penfolds