November – Bubbles with John (Mac) McPherson
Still working on the detail for this evening but be assured it will be special. The wines are not yet finalized but we are working on a catering package and looking into the purchase of flutes so that we will not have to rely on others providing them when we have bubbly evenings.
The door price will be the usual $20 for members and $25 for guests. Whilst we plan to cater for nibbles members should ensure that eat before the presentation as this is another evening where the quantity of wine tasted may exceed the average.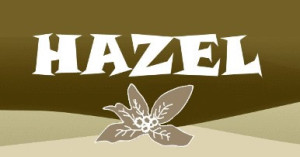 December – Christmas Dinner
Wednesday 12 December Hazel Restaurant, Marjoribanks Street, Wellington
It's time to update everyone on our plans for Christmas. You will see from the menu below that it has some interesting choices that I feel sure will go well with those special wines in your cellar.
The club is planning to provide a small subsidy to your meal as well as providing its customary glass of bubbles when you arrive. The final cost to you will be determined at our next committee meeting, but I can tell you that the entire meal will cost you no more than $55 per head.
Hazel Restaurant have said if our numbers reach a minimum of 45, we'll be able to have the restaurant to ourselves, so we do encourage you to come along and socialise with your fellow club members. So they can determine whether to continue to block out the restaurant, Hazel are keen to have an early indication of numbers.
Please let us know whether you're likely to be attending, either by emailing Robin or letting us know at the club's Bannock Brae tasting next week.
Hazel Christmas Menu
Entree
Roasted asparagus, forest mushroom salad with grilled pumpkin, buttered green beans & goat feta
Ginger n' rock sugar glazed turkey breast, asparagus & grapefruit salad
Beef tenderloin, smoked red onion & sweet pepper, tomato relish
Main Course
Prime pork fillet with smoked nectarine, champagne ham stuffing, blackberry sauce, orange kumara gratin & wilted spinach
Seared salmon fillet with warm potato, confit fennel, pepper salad & almond puree
Prime beef fillet & zucchini fritter, grilled asparagus, baby carrot & sauce bearnaise
Dessert
Apple mousse with toasted honey syrup apples & blackberries
Hazel Xmas pudding with manuka honey ice cream, praline & vanilla anglaise
Basil pannacotta, kaffir lime flavoured strawberries & lemon mousse
Tea and filter coffee